what is a "processed" photo?
---
Processing photos is where most of your investment is spent.  It is my job to make sure you always look like the best version of yourself.  Images straight out of the camera are underwhelming and not (likely) in a format that your computer can read.  It takes many hours to process your photos.  This includes saving it in a format you can use, correcting color balance and exposure, smoothing skin, eliminating obvious blemishes, adding/removing glare, etc.  The list goes on and on.  The difference between a raw image and a final image can be staggering.  A well-processed photo will create the biggest visual difference between amateur and professional photography. Here is an example of the process: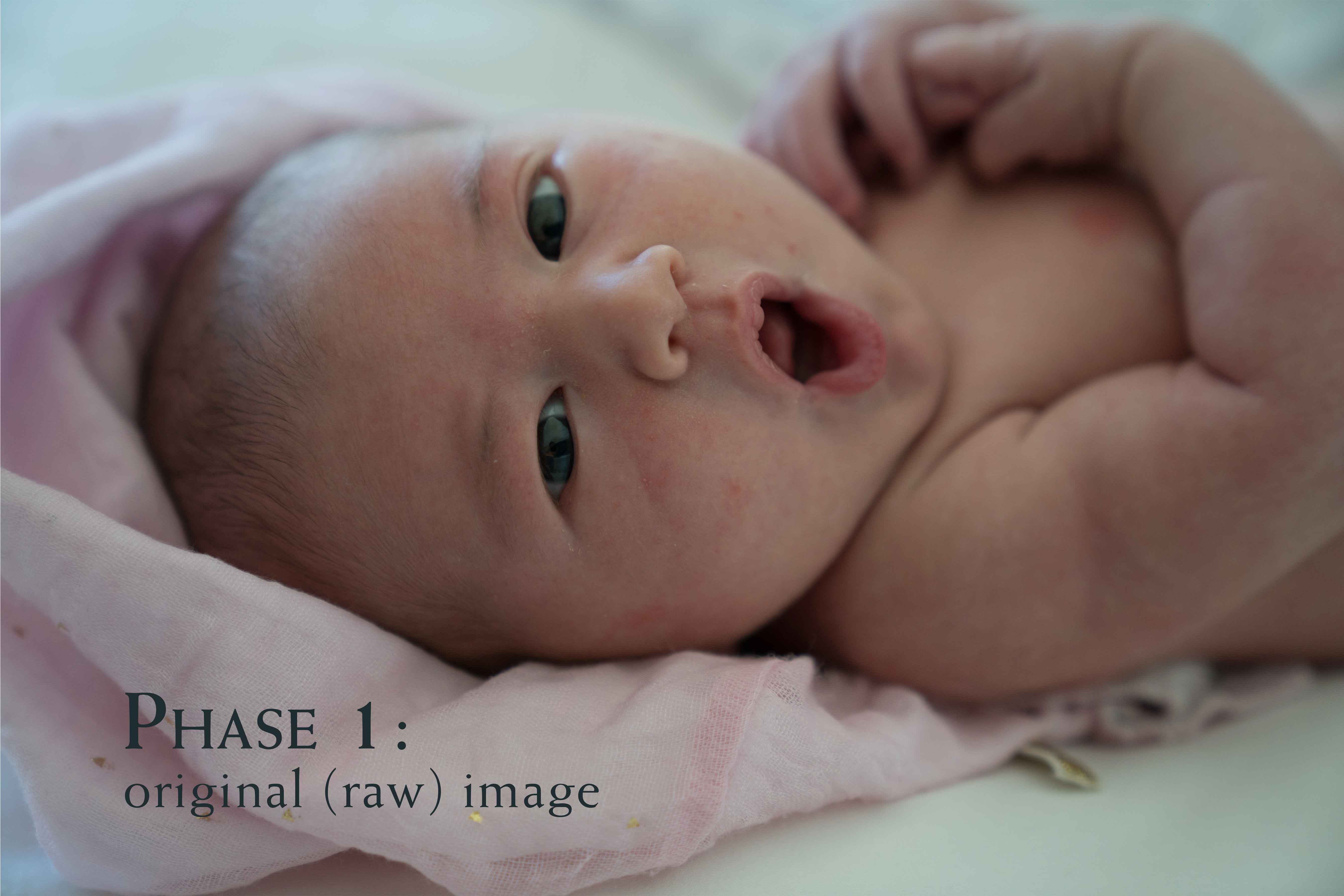 how long will it take to get my images?
---
Processing photos can take anywhere from 5 minutes to 2 hours per photo.  This is why I require 1 week for initial processing (color/exposure correction, basic cropping) plus 2 weeks to complete the images you have selected from the original batch (re-touching: cleaning up skin, removing glare, whitening teeth, enhancing tone, stray hair removal, etc).  I may require longer for event photography.  This will be established in the agreement of services before the session even happens.
can i just have the "raw" images?
---
The services and products I offer are finished professionally, so no raw images will be given.
what do I wear?
---
This depends on the look you're going for.  We will discuss your goals for your photography session, and I can help guide you to the right wardrobe decisions!
what about hair & makeup?
---
You will be expected to show up hair/makeup ready (whatever that means for you).  You are welcome and encouraged to use a professional hair & makeup artist, but that will need to be organized by you.  Please know that makeup for the camera is different from what you put on in your daily life.